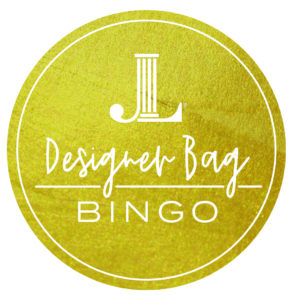 As the Designer Bag Bingo committee began planning the Junior League of Shreveport-Bossier's annual fundraising event, it quickly became clear that the restrictions and safety regulations put in place due to COVID-19 were going to pose a unique set of challenges. The Junior League still has a great partnership with the Horseshoe Casino, which was (and still is) willing to host us and give us unbelievable support. Almost a year into the pandemic, however, the COVID numbers haven't subsided and many restrictions are still in place. In addition, many people do not feel comfortable attending large in-person events. For those reasons we have decided to postpone Designer Bag Bingo this year. 
We are therefore creating a new event that draws inspiration from our Designer Bag Bingo event, which has always included gorgeous handbags and multi-level raffles. This new event will be called Bags, Bourbon, and Bling. It will be a five-night virtual raffle! 

Bags, Bourbon, and Bling will take place via social media platforms like Facebook and Instagram. Top prizes will include: Louis Vuitton and Gucci Handbags, rare bourbons, and diamond jewelry from Sid Potts and Clarkes Jewelry. These prizes are included in our Bags, Bourbon, and Bling ticket category and the price of this ticket will be $50. We will draw one winner each night from this category. 
In addition, we will offer a lower-priced ticket: "treat yourself raffle," which will include spa treatments, local art, restaurant vouchers, costume jewelry, and more. This ticket will be $15, and we will draw multiple winners from this raffle each night. 
Our committee is now in the process of securing highly sought after and unique raffle items for our ticket holders. If you are interested in donating a raffle item or support for this fundraiser, please contact Michelle Hansen. We appreciate your support!