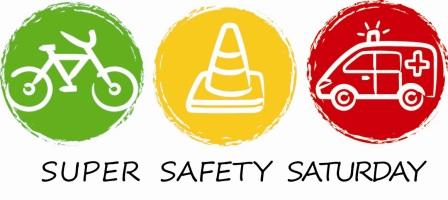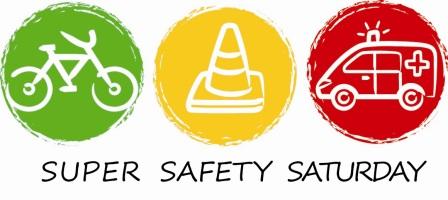 Touch a Truck Day at Super Safety Saturday will be held on September 23, 2017!
Super Safety Saturday is a free health and safety fair for families held annually in September at Sheriff's Safety Town. Super Safety Saturday participants learn bike safety, water safety, Internet safety, fire and weather safety, dental care, study skills, and so much more. Deputies from the Caddo Parish Sheriff's office give their time finger printing children for identification cards and performing all-important car seat inspections. Children walk or pedal bikes through the Safety Town neighborhood to practice the rules of the road and get a close look at emergency and rescue vehicles, heavy equipment, race cars, motorcycles, all kinds of recreational vehicles and more in the Touch-A-Truck area. The event also includes a Family Fun Zone with local entertainment and fitness classes.
This past year, over 1,000 people participated in this FREE community event!
The Junior League of Shreveport-Bossier thanks its Super Safety Saturday Partners and Sponsors!
Sheriff's Safety Town



The Junior League of Shreveport-Bossier began its partnership with Sheriff's Safety Town in 2008. In celebration of its 75th anniversary of serving the community, the JLSB donated $75,000 to assist in the construction of this unique educational facility. The funds were used to construct an outdoor pavilion in the heart of the Safety Town neighborhood. For more information about Sheriff's Safety Town, please visit sheriffssafetytown.org.