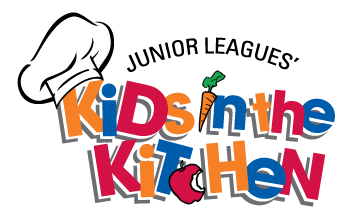 The goal of the Junior League's Kids in the Kitchen initiative is to empower youth to make healthy lifestyle choices in order to reverse the growth of childhood obesity and its associated health issues. As a project at the Red River Revel, Kids in the Kitchen reaches 7,000 4th grade students who attend the Children's Day Program. Junior League members educate students about the importance of exercise and nutrition via an entertaining program ranging from snack preparation to fun physical activities. All children in attendance receive a goody bag containing items that will assist them with healthy lifestyles, such as toothbrushes, mini-cookbooks, jump ropes, sunglasses, and recipe cards.
The Kids in the Kitchen program resumes in the spring, taking place at various community centers in the Shreveport Bossier area during after-school programs.
Louisiana was named the fifth most obese state in the country, according to the seventh annual F as in Fat: How Obesity Threatens America's Future 2010 report from the Trust for America's Health (TFAH) and the Robert Wood Johnson Foundation (RWJF). Obesity rates among youth ages 10-17 from the 2007 National Survey of Children's Health (NSCH) also were included in the 2009 F as in Fat report; 20.7 percent of Louisian children were reported obese, with Louisiana ranking fourth out of the 50 states and D.C. for childhood obesity.
PROGRAM HISTORY
Inspired by the Junior League of Calgary's Junior Chefs program, the Junior Leagues' Kids in the Kitchen initiative began in 2006 with the goal of engaging kids in the preparation of healthy meals as a means to educate them and their parents regarding nutrition and healthy choices. Junior Leagues in more than 200 locations provide lessons and demonstrations related to preparation of healthy meals and snacks in partnership with local community organizations, chefs and nutritionists. In this website we provide guidelines and materials to support the success of educational and motivational activities. This website includes bilingual recipes, tips on nutrition, fitness and healthy lifestyles as well as an interactive "Kids' Corner". For more information please vist the Kids in the Kitchen website at: kidsinthekitchen.ajli.org