May 2015: The Junior League of Shreveport-Bossier (JLSB) is pleased to announce Eloise Graf and Lauren Lea as the 2014-2015 Volunteers of the Year. Graf and Lea were presented with their awards at the JLSB's annual May Dinner Meeting, held this year at the Petroleum Club of Shreveport.
Graf was chairman of the Kitchen Tour, the JLSB's newest fundraising event, for the 2014-15 year. "Eloise took the challenge of chairing a new fundraising project and excelled every step of the way," said JLSB President Elba Hamilton. "Plans are wonderful on paper but mean nothing unless they can be executed. Eloise was perfect at executing the plan, and not only did she follow the plan she was given, but she improved it and made it her own with the help of the Cookbook Committee. She exceeded the goal she was given by 40 percent."
Lea was the League's 2014-15 Meeting With A Mission coordinator. JLSB Meeting With a Mission collects donations at each of the nine general membership meetings for organizations in the Shreveport-Bossier community that share the League's focus on at-risk women and children. This year, the JLSB "adopted" Westwood Elementary, a school in Caddo Parish's "Transformation Zone," as the yearlong recipient of their Meeting With a Mission donations.
"If you need an example of what a model Junior League member looks like, look no further than Lauren," said Hamilton. "She has worked countless hours to make sure that the children and staff at Westwood Elementary had the support they needed from the League. What started as 'collect whatever our members bring to our monthly meetings and drop it off at the school the day after' became a full placement that entailed so much more…from Back to School Night activities and a reading event to Teacher Appreciation Week and Field Day. I remember having a meeting with Lauren last summer and giving her a list of things I thought we could accomplish at Westwood during the year, thinking that we would probably do a few of them but for sure not all. Well, I should have known better, because we not only accomplished everything on the list but added many more activities during the year."
The Junior League of Shreveport-Bossier congratulates Graf and Lea on their accomplishments and thanks its membership, community partners and sponsors for a productive and rewarding year.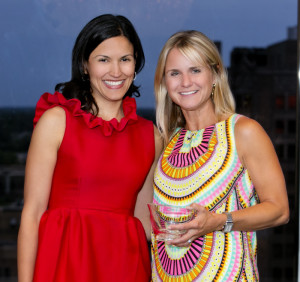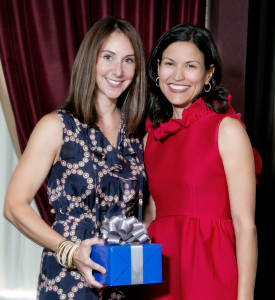 Photos by Kathryn Gaiennie Fine Photography